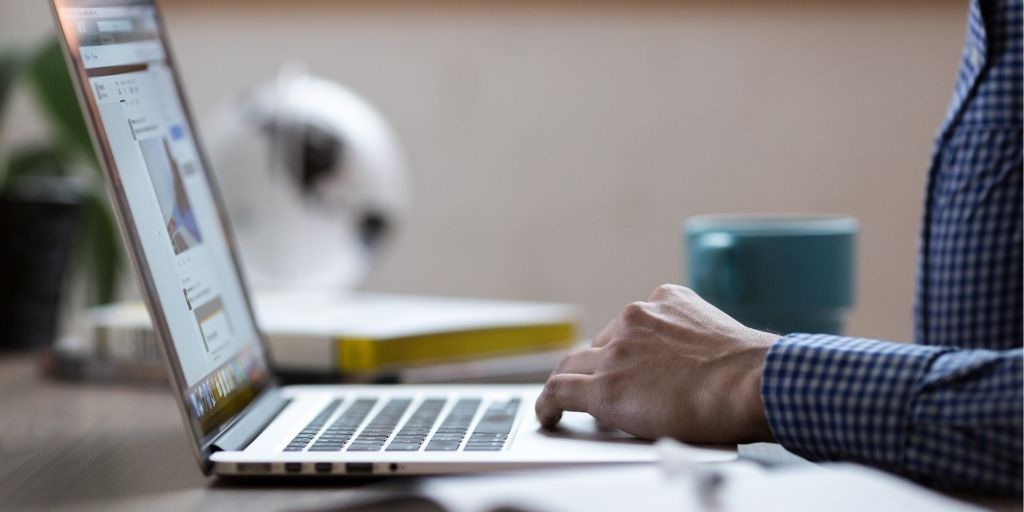 Zero-party data: How to segment your customers without cookies
06/02/2022 - Price optimization
User data gives you the key to implementing successful marketing strategies tailored to users' needs. However, the latest regulations for personal data usage (such as GDPR or the limitations on third-party cookies) represent a new model with more restrictions. The question is how to continue carrying out your customised marketing campaigns and pricing strategy? We give you the keys to segmenting your users through zero-party data.
What is the difference between zero-party data and browsing cookies?
The cookie system tracks users' browsing history. Using cookies, we can find out where they come from, what products and pages they have visited, for how long, etc. We can then implement remarketing and retargeting campaigns. However, with the tightening of regulations, each visitor must expressly consent to this tracking. If they refuse, the path they have followed in their journey through your website is lost in its entirety.
In contrast, zero-party data is data that the user provides over the course of their relationship with the brand, for example, during the registration process, before they complete a purchase. This is data required to create their profile: age, gender, profession, needs, telephone number, email address, articles purchased, wish list, preferences etc. These data help you to get to know each client and sculpt tailored loyalty strategies and prices. Consumers are also inclined to hand over their personal information, as they know the advantages: enjoying a personalised experience.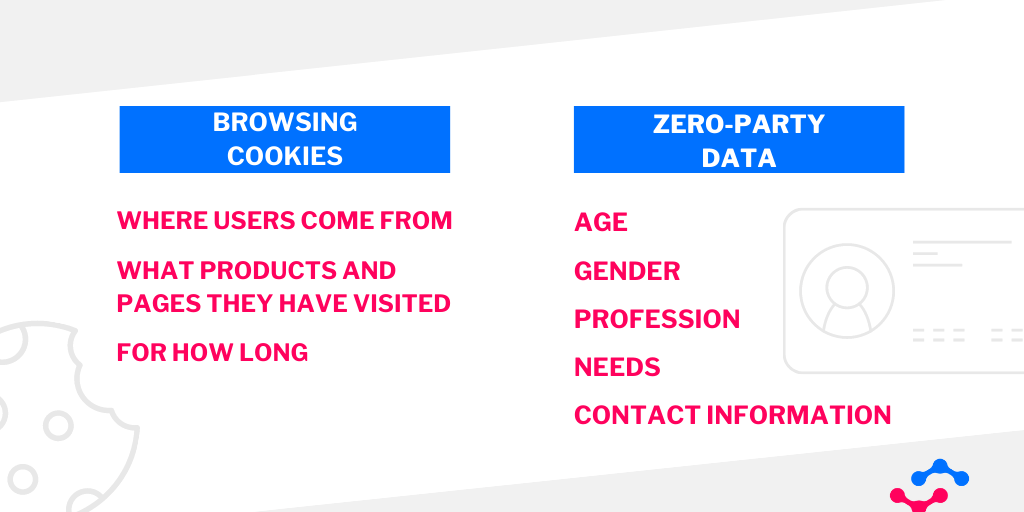 Keys to using zero-party data and offering optimal pricing
The way to obtain the zero-party data is through customers' and potential customers' express requests and registrations. Segmentation is the key to getting the most out of it.
Use a user management tool or CRM (customer relationship management). These tools make it easy for you to collect and sort data. You can group consumers by their actions: purchases, adding products to their wish list, abandonment of baskets, use of coupons or discount codes, etc, thereby defining their customer journey. This makes it easy to differentiate, between mature users and those who are not responsible for the purchase decision. You need to employ a differentiated tactic for each segment.
It offers the optimal price to each consumer segment. Offering the price each customer is willing to pay is the most effective way to formalise the purchase. Price remains the most influential factor for a person to choose one e-commerce site over another. Reactev's pricing tool allows you to segment customers and execute pricing actions based on their customer journey. This software obtains the optimal selling price for each product, for each of your buyer groups, with the main aim of achieving a higher profit by using its artificial intelligence engine, the market's big data that feeds it, and the results from your business. It can even be implemented automatically. The possibilities of dynamic pricing are endless.
Experts say that the exclusive use of zero-party data is a step towards more transparent browsing. Each person can choose what information they provide to the brand for greater or lesser personalisation. For your business the key lies in using this data efficiently.
Category: Price optimization