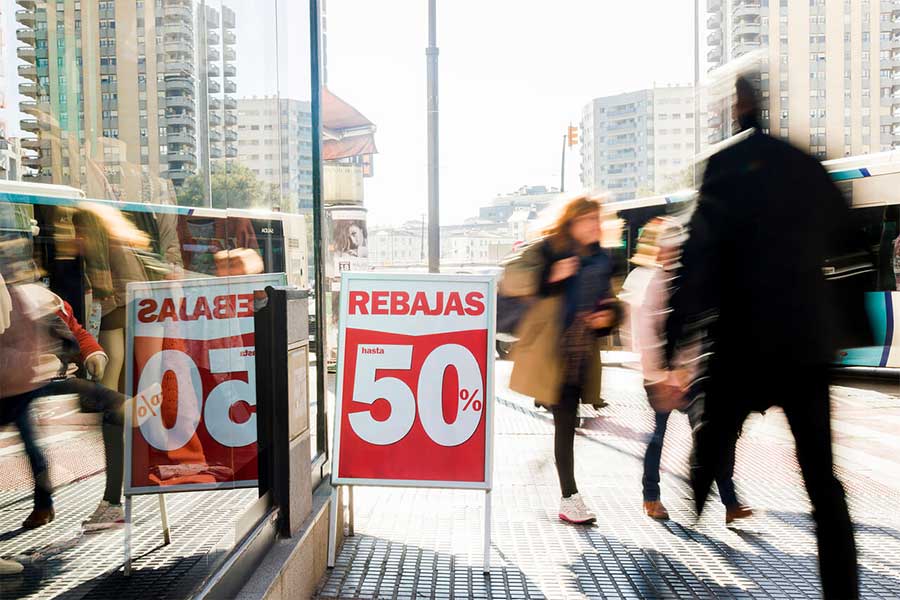 Advice about how to define an appropriate pricing strategy and optimise your eCommerce sales
05/08/2020 - Pricing strategy
The sales price for a product or service is a key factor when it comes to improving the conversion rate for an eCommerce business. In the end, it's the price that will determine if a customer makes a purchase or not, thus shaping the company's flow of revenue. Therefore, companies must establish an effective pricing strategy that will continue to be appropriate in terms of their activity and objectives at all times. To begin, here at Minderest, we'll provide you with a series of tips to help you take the first steps. We'll also explain the principal types of pricing strategies that are currently in use. As your starting point, you must have extensive knowledge of the company itself and its sector. The pricing strategy will use this to move within certain margins, using costs and minimum profitability as the lower limit and the market demand and its variations as the upper limit. Your strategy must also respond to the company's policies and annual targets. Within this preliminary study, you must take into account the legal framework of each country of distribution and sale, since pricing regulations may be in place to avoid monopolies or predatory pricing. The economic situation of each territory, the competition, and the different economic agents that intervene in the production process should also be considered. 3 types of pricing strategies Within the current pricing strategies, 3 have proven highly effective in optimising sales and growing eCommerce businesses. Depending on the market situation and the needs of the company, these strategies can be combined for better results.
A competitive strategy As its name indicates, in this strategy, the prices for products and services are defined based on the prices of the competition. To do so, you must have extensive knowledge of the prices and products of your competitors. Within this strategy, companies with a solid market position usually choose to define an average price, one that's similar to the other companies in the sector. This is because they know that their products already have good positioning with consumers and that they won't have to fight for sales. If, on the other hand, your objective is to get new customers, you can opt for a discount pricing strategy. Having lower prices than the competition will attract the attention of the users that are interested in your products or services. This comes highly recommended in markets with a high brand saturation. In the case of newly created companies, penetration pricing will allow you to reach the maximum number of potential clients. These are prices that are very low compared to the competition, which will gradually rise once customer loyalty has been earned.
A differential strategy In this strategy, different prices are set for the same products, taking advantage of the differences that exist between customers. This strategy is chiefly employed to carry out seasonal sales or discounts, relying on the concept of dynamic pricing, which works so well in online stores. These price changes can be applied in the form of random discounts in specific areas and at specific times to capture new clients that are price sensitive; as sales or periodic discounts aimed at attracting a greater volume of customers; or as secondary market discounts with prices that are well below the norm. This last type can be clearly seen on ticket prices for half-empty flights or hotel prices in low season.
Psychological strategy This strategy consists of establishing prices for products and services based on consumer perception. In this case, one option is to go for the usual price, setting the price that the users are accustomed to, as can currently be seen on streaming platforms. On the other hand, companies with strong reputations can opt for prestige pricing. These are elevated prices for products or services that customers associate with high quality. Because, in the end, customer satisfaction is a determining factor in the success of any business.
Category: Pricing strategy